Last Chance, Register Now
Advanced Professional Program in Management and Administration
Summer Camp Training Course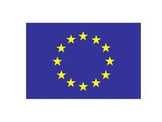 AGC, several European colleges and the EU council are pleased to announce for the firstSummer Camp Training Course (SCTC) in 2014 from 25 August to 12 September.
For the first time, The European Union chose the Gulf region to fund 30% of the course fees for the first 100 participants only.
The program is designed to offer a wide range of courses that are suitable for different levels of applicants ranging from high school student graduates to professional businessmen.
SCTC will cover a wide range of training courses on management and administration topics that will suit all different levels of participants' knowledge, backgrounds and age criteria.
The course will be conducted by a group of international experienced professionals with long expertise in the field and will be accredited from Academy of Leeds UK , London School of Commerce LSC UK & A.G.College , Munich -Germany
Course will be conducted in English and Arabic according to participants' preference.
High school student graduates to professional businessmen will have separated groups.
Who can enroll in SCTC?
Students who finished high school and would like to have a background on different administration and management topics.

Business professionals who would like to enhance their management skills and acquire new and advanced level on management and administration and soft skills.

Business corporate groups who would like to improve their team knowledge or provide a career development and enrichment in the field of management and administration.

Students who will join London School of Commerce (LSC), will have free courses in the same subjects in the foundation year.
Course fees early birds:
The course will cost EURO 7,000 per participant after 30% funded by the EU for the first 100 participants only.
Cost fees will include:
Hotel accommodation on full board basis (Breakfast) for the course duration

Free Transportation in Munich during the course duration

Course fees for the colleges costs

Fees of course certificate

Day trip to Austria with a visit at Red Bull company

Visit at the stadium "Allianz Arena" of FC Bayern

Visit of historical sites in Munich (castles, city hall, museums)

Manufacturing tour at BMW and other international companies
Click here for Course Registration:
Course registration is open from now till 20th of August 2014.
NOTE: Due to limited capacity please register for the Summer Camp Training Course (SCTC) as soon as possible by sending the completely filled registration form to marketing@agcollege.de or via fax: 0049 89 2030 06450. 
Please don't hesitate to contact us for further information under the following phone number: 0049 176 6899 7664